Data Back-Up
If  You Were To Lose All Your Data Today…

Would You Still Be In Business Tomorrow….
It is estimated that anywhere from 50% to 80% of businesses that have a major catastrophic data loss will never recover and will go out of business within two years. These numbers vary depending on the source of the information, but one thing is consistent, if your company experiences a major or catastrophic data loss, you're going to be in for one rough ride without a tested and practiced data backup plan!
Data Back-Up:

The best way to prevent costly data losses from equipment failure, user error, or other catastrophic failures, is by regularly
backing up your data. Chandler Data Professionals can help you design and implement a regular data backup plan, or provide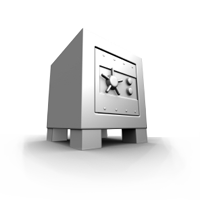 the backup service for you. When your data is backed up regularly, downtimes are drastically reduced and the need to begin a costly data recovery process is eliminated. Whether you desire on-site backup or remote backup services, CDP can help you put together a plan that will work for you. Don't wait – your business life may depend on it!
CDP can work with you to develop comprehensive and easy-to-follow data management and backup policies that protect yours and your clients' vital data at all times. There are a number of options for your backups that allow you to back up your data seamlessly and without action from you. This ensures your data is archived regularly, without the need for you to remember to activate the process. Backup options include, but are not limited to:
Off-Site Data backup

On-Site Data backup

Internet Data backup

Network Data backup

Encrypted Data backup

Data backups To Removable Devices

Computer To Computer Data backups

Automated Data backups

Continuous Data Backups

Incremental Data Backup
A University of Texas study found that 43 percent of companies experiencing a catastrophic data loss never recover, and half of them go out of business within two years.
How do Individuals or Companies backup their Data?
There are numerous was to back-up and secure your data, for your home computer there may be one particular way that works best, giving you the best protection with the least amount of intervention, yet that particular way of backing up your data may not be the best way for your business or for another company to back-up or secure their data. Each data back-up, security process and data disaster recovery solution will usually be tailored to the individual, company or may even be tailored to a specific budget or dollar amount. Knowledge will also play an important part in the way an individual or company will conduct data back-ups and data security measures. We will design and help you or your company create a tailored data backup solution that takes into account; the type of data back-up required, the security needed for that data back-up, your budget for a data back-up plan, the amount of intervention needed to perform a data back-up along with your knowledge to perform a proper and secure data back-up. Listed below are some common ways other individuals, business or companies perform computer data back-ups, each will have its' positives and negatives in the way the back-up is performed and the security level of each type of data back-up:
The use of CD's or DVDs to

backup

data

The use of Tape Drives to

backup

data

The use of other computers or servers to perform data back-ups

The use of external hard drives or disk's to perform data back-ups

Continuous data back-ups to off-site servers via a network

Continuous data back-ups to off-site servers or computers via the Internet

Data back-ups to another partition on your hard drive

Data back-ups to another hard drive or disk installed in your computer

Data back-ups to removable media such as flash drives, a thumb

drive

etc.

Data back-ups to online data back-up services

The use of multiple hard drives in RAID for data redundancy and security

Data back-ups to removable devices that are taken off-site for security
Some of these backup strategies and plans may be completed while the computers or servers are in use, they may also be done at night when the computers or servers are not in use. These computers, servers, and PC back-ups may be done only on Friday nights, Sunday mornings, once a week or even once a month; again each computer back-up strategy will vary user by user and company by company. The common factor between these computer or server back-up strategies is the fact that they all need to be done properly and on a regular basis for any of them to work in a fashion that actually protects the individual or company.
Call Us Today For A 

FREE

 Consultation!
480-299-3111