Mac, iMac, Apple – Data Recovery
Recovering data from a Mac system follows the same principles as recovering data from a PC, as detailed in our Drive Recovery section. The major difference is in how we search out and review the individual folders and files.
CDP has a wealth of Mac experience from examining, to upgrading, to recovering data from any Mac, iMac, Macintosh or Apple computer systems including:
Mac PowerBooks Data Recovery Services

Mac G4 laptops Data Recovery Services

Mac Pro Systems Data Recovery Services

Mac Xserve Servers Data Recovery Services just to a name a few
See the information listed below for more information on iMac, Mac, Macintosh and Apple data recovery, then give us a call to see how we can help you.
Software Failures

The vast majority of "computer crashes" are caused by software issues that prevent the user from continuing to proceed as normal. As smart as your Macintosh Computer may seem, it is only as good as the next instruction it receives from the Mac Operating System. Software crashes can be caused by a corrupted file system that prevents your Macintosh computer from locating the files it requires, accidental deletions, or any number of other circumstances.
In most software failures, your Mac, iMac or Macintosh data is completely recoverable, but you need to take the appropriate steps in order to have a successful outcome.
When you suffer such a loss, the first step is to STOP! Consult with a professional before you do anything else.
There are plenty of downloadable programs and utilities you can run and try to recover your Mac data, but what most people don't know is that as you are installing and running these utilities, you may be overwriting the very data you are trying to recover.
STOP and give us a call. Our consultations are free and we may save you from making a bad situation worse.
Physical Failures
Although not as common, data loss can also be caused by a physical disk failure, and Macintosh is no exception to that rule.
Physical Mac hard disk failures can be caused by a number of issues from a faulty hard drive component, to hard disk damage from static charges or power surges, to physical hard drive damage from a fall or accident. The key to addressing a physical failure is accurate diagnosis without causing any further damage to your Macintosh hard drive.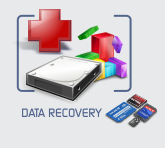 If you suspect data loss due to a physical failure, again, STOP.
Some physical problems with your hard drive can be causing more and more damage to your hard drive platters every time you power up the hard drive, further reducing the amount of recoverable data. If you do not know what you are doing, just stop and give us a call.
Our Services
We offer a free consultation during which time we will diagnose the problem(s) with your hard disk drive.
Once we determine what the problem is with your hard drive, we will offer you an informed explanation of the problem(s) and explain the process involved in rectifying the issues.
Best of all, we have a "No Data, No Charge" policy, so if we are unable to recover your hard drive data, you don't pay us a dime. And, all of our services are reasonably priced, so you never have to worry.
You have nothing to lose here, so if you have a suffering iMac, Mac, Macintosh or Apple computer with data loss, don't waste valuable time and energy that puts your data at further risk, call us right away.
Call Us Today For A 

FREE

 Consultation!
480-299-3111